Get Started
This group is currently closed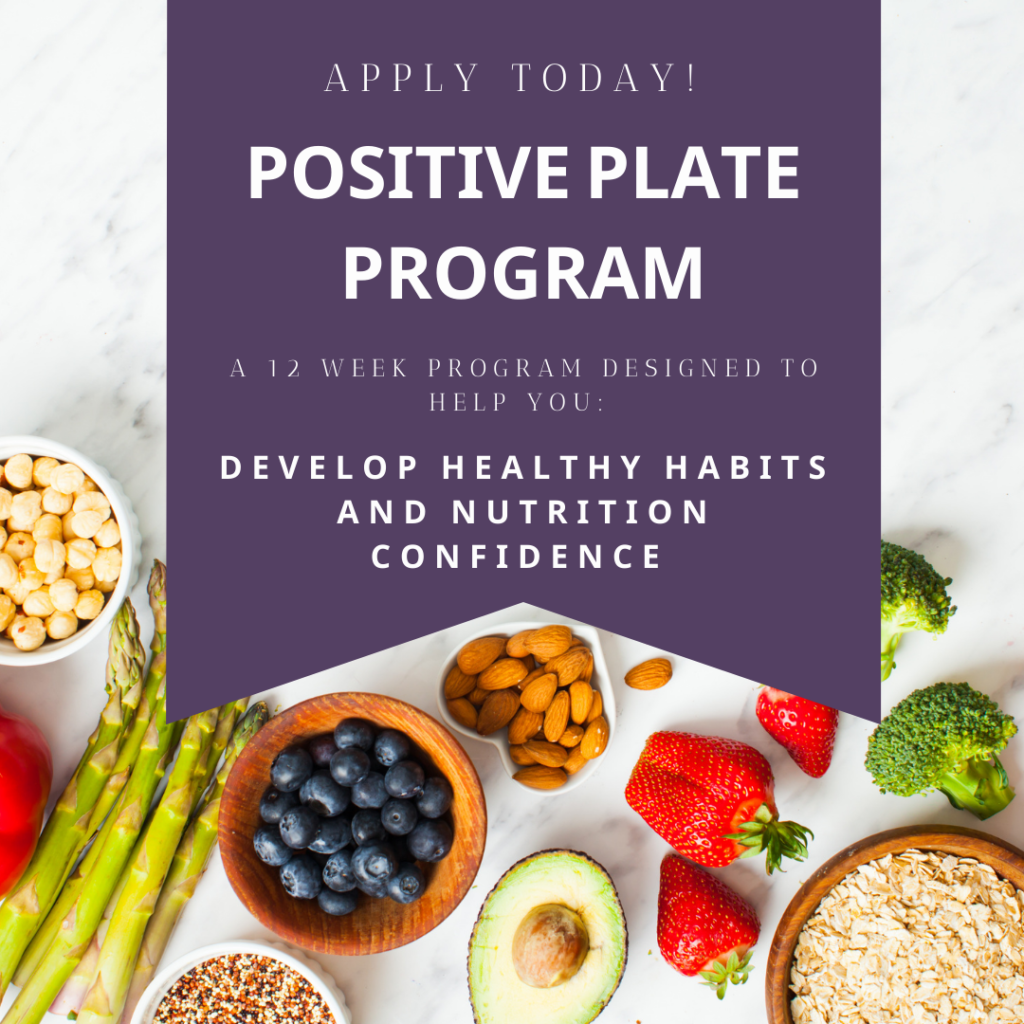 Improve your relationship with food, build healthy habits and gain nutrition confidence with my Positive Plate Program. This 12 week course focuses on building sustainable healthy habits instead of short-term fixes.
This group's start date will be Saturday, June 3, 2023.
Group Discussions will be Thursday Evenings at 8 pm MST. All groups discussions will be recorded and available on the private discussion board.
Once enrolled in the course, you'll have access to the discussion board.
What we will cover in this course:
Lesson 1: The Power of Positive: Why we add versus subtract and the power of positive mindset
Lesson 2: How To Build Sustainable Habits: The 4Rs
Lesson 3: Nutrition Basics: Macronutrients and Micronutrients.
Lesson 4: + Fruits and Vegetables
Lesson 5: Balancing Protein: How much and how often
Lesson 6: + Healthy Fats and Whole Grains
Lesson 7: Hydration
Lesson 8: Setting Yourself Up For Success
Lesson 9: Understanding Nutrition Research
Lesson 10: Eating Mindfully
Lesson 11: Hunger and Fullness Cues
Lesson 12: Patterns vs Perfection
What to expect from me:
New lesson plans each week

These will be less than 30 minutes
Each lesson will have an action plan/assignment and a mini quiz at the end.

Weekly check-in emails

Tell me how the week is going, ask me any questions, and report on your action plan.
I am here to support you!

Virtual group calls via zoom

I'll ask about each persons action plan and 1 positive win from the week.
Brainstorm around barriers (as a group we will help each other think through barriers)
Q&A: I'll answer questions submitted via email or in real time.
What I expect from you:
Complete weekly lessons 1-2 days after they release
Set your weekly action plan and do your best to complete those actions each day.
Check-in with yourself each day with the Daily Reflection Page
Participate during the group coaching call.
Complete surveys to foster program improvement.
Keep a positive mindset.
I can't wait to work with you!