Price
$0.99
Trial price for 1 month, then
$19.99
Full price every 1 month afterward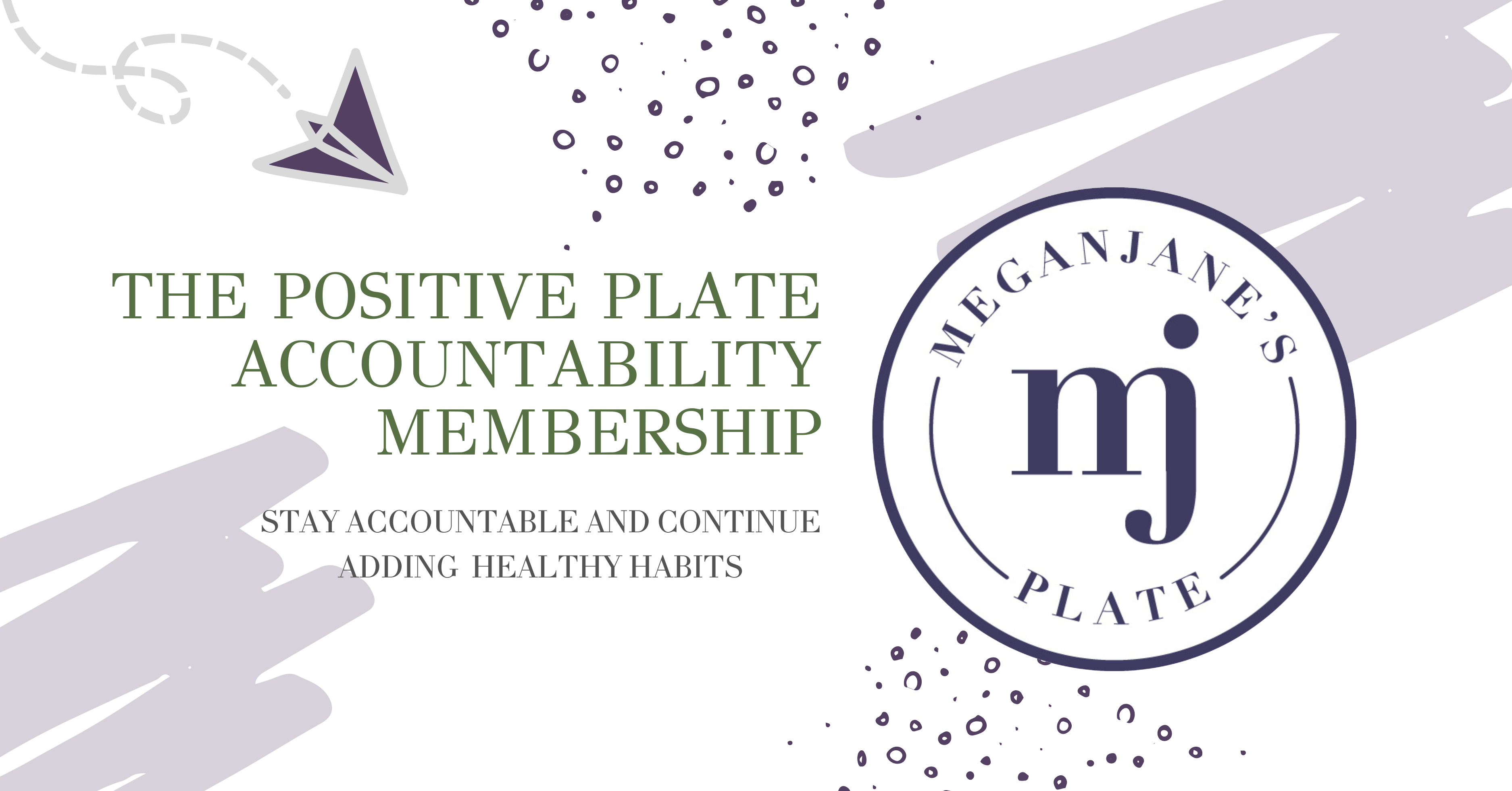 Now that you've completed the Positive Plate Program, are you ready to work on the 4th R of habit formation and repeat, repeat, and repeat again those new skills until they become a habit? Join my accountability program to help solidify your new habits. This is for past positive platers only and will include a slowed down approach to implementing your new skills and building those habits.
What's Included
Goal Tracking: Every month you will select 2 habits from the master habit list that you want to focus on. You will get a digital tracker to help you to keep track of your progress.
Bi Monthly Check Ins: I will check in with you via email twice a month to see how you are doing with these 2 tiny habits. Once you are 80% consistent with these habits, we will add another 2 habits. This slowed down habit stacking approach will help you take what you've learned in the Positive Plate Program and slowly implement these new skills until they become habits.
Review Sessions: Each month we will have a group video call. During these calls we will review a previous lesson from the Positive Plate Program and address any new questions or barriers you have come across as you've worked to develop new skills.
Membership Private Discussion Board: Share ideas, barriers, and connect with other Positive Platers.
Example Digital Tracker